Christian Education
Sunday School
VBS
Youth Performances
Mid-week Studies
Covenant ACTS Series
Library
SUNDAY SCHOOL
There are a variety of educational offerings on Sunday mornings for various age groups and interests.
Iseli Class Adult Class
Uses The Present Word curriculum of the PC(USA).
<![if !vml]>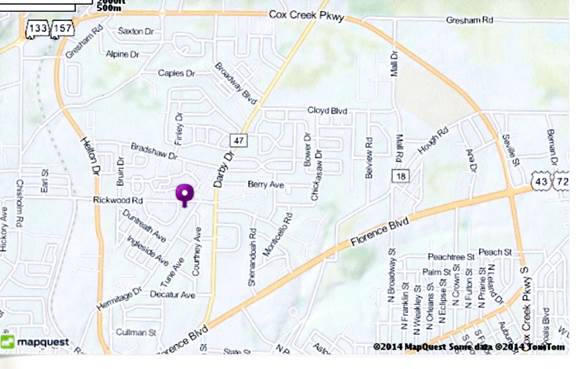 <![endif]>
Mimbs Class Youth/College/Young Adult
Uses the Life Connections curriculum of the Serendipity Series
<![if !vml]>

<![endif]>
Children's Class Ages 1st -8th grades
Uses the Re:form Bible Studies by Sparkhouse
<![if !vml]>

<![endif]>
VBS
Westminster's VBS is typically held in late June, M-F, 9-12:00. Alonda Crosslin is the VBS director and always tries to find a fun and exciting theme! The Fellowship Hall is decorated to make the kids feel like they are on some exciting adventure! The kids are placed into Crews of 5-7 with a teenage Crew Leader. They are led to 5 different stations learning about God's love through video, Bible study, crafts, games and snacks! Westminster is the only church in the area that has 2 water days during VBS week! The kids get to enjoy the inflatable water slide, waffle ball, popsicles & other outdoor fun! Ages 3 to 5th Gr. can register in the church office. 6th Graders through adults can volunteer to be Crew leaders, teachers, and helpers. For more information, call 256-766-3841.
YOUTH PERFORMANCES
Westminster's Youth participate in at least 2 Plays/Performances each year. The congregation, as well as the community, enjoy the annual Christmas Play and Easter Performance. Sometimes these are held during the worship hour or on Sunday evenings. All ages use their talents to give back to the Church. Some sing, dance, play instruments, narrate, act, etc. Some of the teenagers choose to work behind the scene on the sound desk, making props, slideshow presentation, etc. We invite you to come join us and find your spot in our performances! See Alonda Crosslin for more detail, or call the church office at 256-766-3841.
MID-WEEK STUDIES
Thursday Morning Study
Throughout the year we offer several mid-week studies covering a variety of Biblical topics. We have used many of the Kerygma Studies, the 40 Days of Purpose study and are currently using the Fast Track Genesis to Revelation curriculum. These studies meet on Thursday mornings at 11:00 am.
Lunch & Learn
We have an ecumenical class that meets Monday, Tuesday and Wednesday at 12:00 noon that uses several different video and discussion offerings from the Great Courses of the Teaching Company.
COVENANT ACTS SERIES
Through the Covenant ACTS (Adults, Children, Teens) Series we attempt to bring groups and programs to the Shoals to enrich the cultural needs of our community. We have sponsored many programs over the years and will continue to do so as often as we can. These offerings are open to the community. Some of the past and on-going programs are listed below.
W.C. Handy Festival
Each year Westminster provides one venue for this wonderful festival. We have included the bands Happy Times, The Deacons of Dixieland and The Thompson Trio.
African Children's Choir
We have housed and sponsored performances by the African Children's Choir on two occasions.
The Miracles
The Miracles are a select group of singers chosen from the most musically-gifted members who live at The Baddour Center. They travel across the United States to express their faith through music, bridge attitudinal barriers that may exist towards adults with intellectual disabilities, and share the mission and ministry of The Baddour Center.
Bread of Stone
Sioux City-based Bread of Stone is a rare band that truly puts service and ministry before dreams of stardom. Taking their name from a vision of being unfit then transformed to be used for God's work.
Albert Schweitzer
In April of 2003 we co-sponsored "Albert Schweitzer" A play about the man and his accomplishments staring Ron Levin. This was an event not only to raise the cultural identity in the Shoals but also to raise much needed funds for WICP (WISP) Adult Day Services.
LIBRARY
Westminster Presbyterian Church has a library with a professionally trained librarian. The library has approximately 2500 volumes plus 250 pieces of media (CD's, DVD's, etc.). Our library has reading materials for pleasure reading as well as materials that support our Sunday School program, Preschool classes, Bible Study groups, and other religious research purposes. The library is open to all members as well as regular visitors.
<![if !vml]>

<![endif]>
<![if !vml]>

<![endif]>
VBS pictures
<![if !vml]>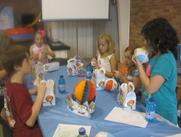 <![endif]> <![if !vml]>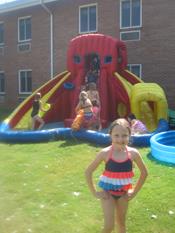 <![endif]>
<![if !vml]>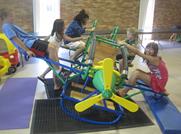 <![endif]> <![if !vml]>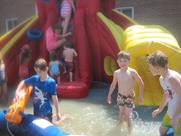 <![endif]>
Youth performances pictures
<![if !vml]>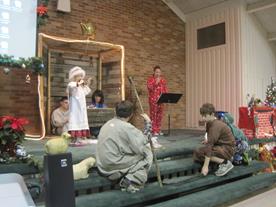 <![endif]> <![if !vml]>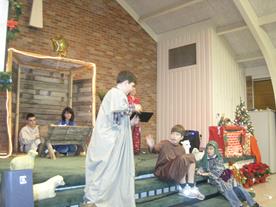 <![endif]>